Memories Continued
---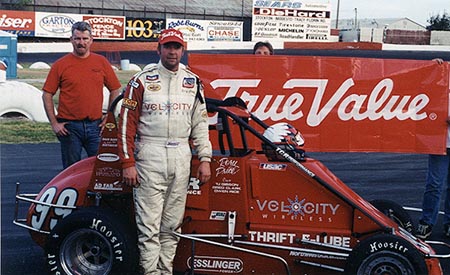 ---
---
Kevin Doty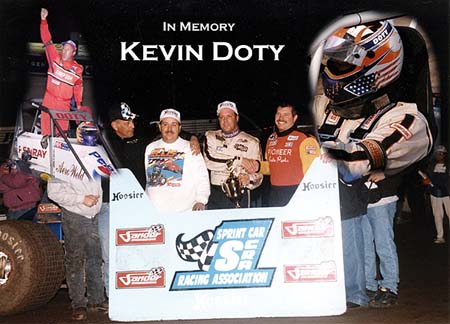 ---
---
---
---
---
Mark Sublett of M&M Photos presents a "Tribute to Mike McCreary" signed by over 40 drivers to Carla McCreary, wife of legend Mike McCreary who passed away Sept. 24th 2004.


---
Paul Tyler was a great photographer. He was the director of photography for the MSPA for years as well as the official photographer of Altamont Speedway. He supported Matt and I on our photography efforts and gave us great advise. In 1997 we talked on Indianapolis Motor Speedway's front stretch and he told stories of attending the races there for years. We also hung out with him at Calistoga Speedway during their annual World of Outlaws event. Paul will be dearly missed.
---
---
"Boston" Bob Blair
Bob Blair passed away March 2nd after an illness. He wrote for many publications through out the US and traveled all over chasing the races. We were privileged to meet him several times on his west coast visits. We will miss "Boston" Bob and his reports from the North East as well as his visits to the West Coast.
---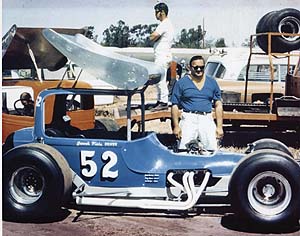 ---